Wearing a mask at the Museum is optional.
Click here
for more information on visiting.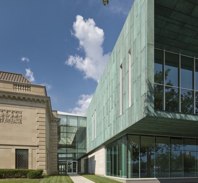 Downtown Art Sunday
November 4, 2018
12:00 PM - 6:00 PM
Timed to daylight-saving Sunday, this event brings together downtown art spaces for a day of art with special programming. Participants include CMA, Angela Meleca Gallery, Appendix, Beeler Gallery, Cultural Arts Center, Hawk Galleries, OSU Urban Art Space, Riffe Gallery, and Skylab Gallery. This event is free. All are welcome.