Wearing a mask at the Museum is optional.
Click here
for more information on visiting.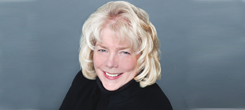 Essays and Reflections from the Columbus Museum of Art's Nannette Maciejunes
October 7, 2019
7:00 PM
Join Nannette Maciejunes at Gramercy Books for a discussion about CMA's new book Reflections: The American Collection of the Columbus Museum of Art, which was co-edited by Melissa Wolfe, CMA's former curator of American Art and current curator of American art at the Saint Louis Art Museum. Reflections features selected works—more than 125—from CMA's collection, accompanied by essays by a wide and surprising array of creative people. This program is free, no registration requested.