Wearing a mask at the Museum is optional.
Click here
for more information on visiting.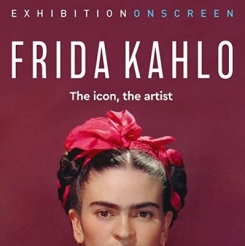 Exhibition on Screen: Frida Kahlo
March 17, 2022
7:00–8:30 PM
Location: CMA
Directed by Ali Ray
Runtime 90 minutes
Get to know the formidable artist Frida Kahlo in this intimate documentary which gives exclusive access to her masterpieces and highlights the source of her feverish creativity, her resilience, and her unmatched lust for life. Tickets are $12 for members and $15 for nonmembers.

Exhibition on Screen is presented in partnership with McConnell Arts Center, Gateway Film Center, and Columbus Museum of Art.