Wearing a mask at the Museum is optional.
Click here
for more information on visiting.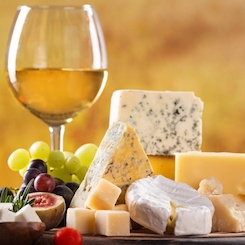 Flavor Map Tastings: Wine & Cheese with Quinci Emporium
July 26, 2018
6:30 PM
In conjunction with the exhibition A Measure of Humanity, expand your sense of taste with Deborah Quinci and CMA's Curator of Contemporary Art, Tyler Cann. This unique tasting event will take place at the Quinci Emporium in the Short North, and guests will be led through a tasting exercise using a avor wheel to explore delicious wines and cheeses curated by Deborah. Cost of this program is $50 for nonmembers and $40 for members.