Wearing a mask at the Museum is optional.
Click here
for more information on visiting and to reserve a ticket.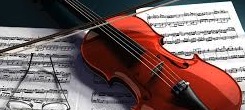 Free Family Concert
September 29, 2019
1:00 PM
Everyone is invited to this free, casual, drop-in concert presented by Carpe Diem String Quartet featuring songs to be enjoyed by all ages. No reservations requested.