We believe it is our responsibility to support the City of Columbus' mask mandate, and to provide as safe an experience as possible for our visitors. We ask all Museum visitors to respect the mandate and each other, and please wear a mask.
Click here
for more information on visiting and to reserve a ticket.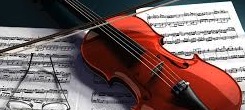 Free Family Concert
September 29, 2019
1:00 PM
Everyone is invited to this free, casual, drop-in concert presented by Carpe Diem String Quartet featuring songs to be enjoyed by all ages. No reservations requested.