Wearing a mask at the Museum is optional.
Click here
for more information on visiting.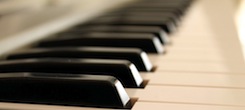 CANCELLED: Jazz Master Series – Presented by Richard Lopez: Torch Songs in Jazz
April 5, 2020
3:00 PM
Location: CMA
Superstar vocalist Kelly Delaveris and saxophonist Randy Mather will join Jim Rupp, Doug Richeson and Lopez as they explore love songs and sultry Latin sounds evoking the mood of late night jazz clubs. Tickets are $20 for adults, $15 for seniors, and $7 for students. CMA members receive $2 off each individual ticket.