Wearing a mask at the Museum is optional.
Click here
for more information on visiting.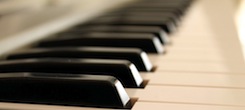 Jazz Master Sessions Richard Lopez Presents Unforgettable: Nat King Cole
May 6, 2018
3:00 PM
This series of jazz performances features the best of traditional and contemporary jazz offerings with area master musicians. This performance features Vocalists Dick Mackey and Kelly Delaveris exploring the wonderful song-book of Nat King Cole, while pianist Richard Lopez, guitarist Colin Lazarski and bassist Terry Douds re-create his wonderful trio recordings!
Tickets
are $20 for adults, $15 for seniors, and $7 for students. CMA members receive $2 off each individual ticket. For more information, please call 614.629.0312.