Wearing a mask at the Museum is optional.
Click here
for more information on visiting.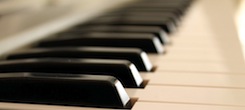 Jazz Masters Series Richard Lopez Presents Boss Tenors, Live from Cbus!
February 3, 2019
3:00 PM - 5:00 PM
This series of jazz performances features the best of traditional and contemporary jazz offerings with area master musicians. Inspired by the famed recordings of Gene Ammons and Sonny Stitt, Columbus saxophone titans will engage in a friendly saxophone duel, in the spirit of the famous Harlem "cutting contests" on many wonderful standard blues, ballad and swing favorites. Featuring Pete Mills and Michael Cox on tenor saxophones and John Allen on bass and Zach Compston on drums. Tickets are $20 for adults, $15 for seniors, and $7 for students. CMA members receive $2 off each individual ticket.