Wearing a mask at the Museum is optional.
Click here
for more information on visiting.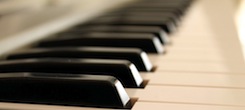 Jazz Masters Sessions Presented by Richard Lopez : Celebrating Nancy Wilson
October 6, 2019
3:00 PM
This series of jazz performances features the best of traditional and contemporary jazz offerings with area master musicians. Join Richard for our 2019/2020 series "A Season of Columbus Gold Standards" featuring a different home-town jazz favorite at every concert. The October kick-off concert celebrates hometown favorite Nancy Wilson featuring vocalist Cherie Mannino, saxophonist Bryan Olsheski, trumpeter Milo Mannino, and the Richard Lopez trio.
Tickets
are $20 for adults,$15 for seniors, and $7 for students. CMA members receive $2 off each individual ticket. Tickets are also available at the admission desk. Please call 614.629.0312 for more information.