Wearing a mask at the Museum is optional.
Click here
for more information on visiting.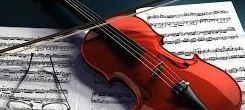 Jefferson Signature Series
February 12, 2017
3:00 PM
The Jefferson Signature Series presents chamber music with a blend of internationally-acclaimed ensembles, emerging young groups, and regional and local performers. In celebration of Black History Month, Leon Bates, one of the country's leading pianists, will be performing. The program includes two Black composers, Nathaniel Dett and George Walker, in addition to Schumann and Chopin. Tickets are available in advance by phone and at CMA on concert days. The cost of a ticket is $30 for nonmembers and $25 for members. Please call 614.268.0750 to purchase tickets and for details.