Wearing a mask at the Museum is optional.
Click here
for more information on visiting.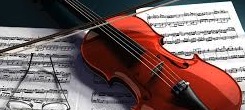 Jefferson Signature Series
April 9, 2017
3:00 PM
The Jefferson Signature Series presents chamber music with a blend of internationally-acclaimed ensembles, emerging young groups, and regional and local performers. Join us in April for the Euclid Quartet, which takes its name from the Cleveland street that leads to the cultural institution in the University Circle. Its diverse players represent four continents - China, Great Britain, Venezuela, and the US. Together they have forged an ensemble with top prizes in the Osaka, Carnel, and Hugo Kauder International competitions. Tickets are available in advance by phone and at CMA on concert days. The cost of a ticket is $30 for nonmembers and $25 for members. Please call 614.268.0750 for details.