Wearing a mask at the Museum is optional.
Click here
for more information on visiting.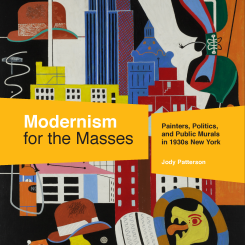 Keith and Nadine Pierce Lecture
September 12, 2021
2:00 - 3:00 PM
Location: CMA & Online
Join us for the annual Keith and Nadine Pierce Lecture in American Art featuring Dr. Jody Patterson, the Roy Lichtenstein Chair of Art History at the Ohio State University. Her lecture will explore the development of modern American art during the Great Depression, with a focus on the public murals created under Roosevelt's New Deal WPA culture programs. This program is free, reservations recommended.
This program is a hybrid experience with an in-person talk at the Museum and a virtual Zoom session. Register to attend the event in-person and check back to this page to tune-in to the virtual experience on the event date.