Wearing a mask at the Museum is optional.
Click here
for more information on visiting.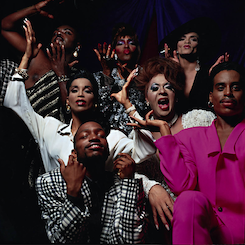 TO BE RESCHEDULED: Kleibacker Film: Spring Edition Paris is Burning
March 26, 2020
6:30 PM
Location: CMA
Where does voguing come from, and what, exactly, is throwing shade? This landmark documentary provides a vibrant snapshot of the 1980s through the eyes of New York City's African American and Latinx Harlem drag ball scene. It offers an intimate portrait of rival fashion houses, from fierce contests for trophies, to housemothers offering sustenance in a world rampant with homophobia, transphobia, racism, AIDS, and poverty. Presented by the Kleibacker Endowed Fund for Excellence in celebration of Art after Stonewall, the film celebrates the joy of movement, the force of eloquence, and the draw of community. Tickets are $5.