Wearing a mask at the Museum is optional.
Click here
for more information on visiting.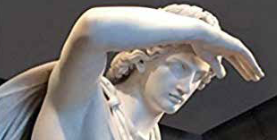 Leonardo da Vinci's Mirror: Reflections and Repetitions in Italian Painting
April 8, 2018
2:00 PM - 4:30 PM
Join Dr. David Nolta, History of Art professor at the Massachusetts College of Art and Design, for a fascinating afternoon talk on Leonardo da Vinci. Nolta is the author of
The Ivory Tower Mysteries Lostlindens and Grave Circle and co-author of Spirited Prospect: A Portable History of Western Art from the Paleolithic to Modern Era
. He has appeared as a featured guest on the Today Show and Dateline and recently presented at the Renaissance Society of America's national conference.
Tickets
are $20 for nonmembers (includes general admission) and $10 for members. This program is presented by CMA Women's Board.