We're Temporarily Closed.
Click here
for more information.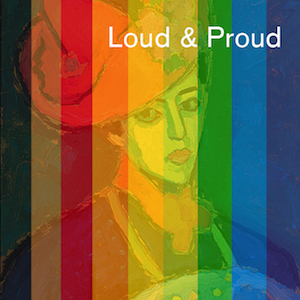 Loud & Proud Launch Party
September 28, 2018
6:00 PM - 8:30 PM
Join Columbus Museum of Art for the Loud & Proud Launch Party previewing CMA's first ever LGBTQ and Allied membership Friday, September 28 from 6:00 to 8:30 pm. Entrance to the party is free, thanks to the generosity of presenting sponsors Equitas Health and Prizm Magazine. In addition to light refreshments, the Loud & Proud Launch Party will feature surprise performances, including an appearance by Columbus Gay Men's Chorus, and live creations by community members and Columbus-based artists.