Wearing a mask at the Museum is optional.
Click here
for more information on visiting.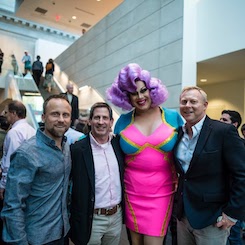 Loud & Proud Season 2 Kick-off Party
September 27, 2019
6:00 PM - 8:30 PM
Loud & Proud, the Museum's LGBTQ and Allied membership, is excited to celebrate the launch of its second season, and the community is invited to join us. The evening will feature light refreshments, cash bar, and surprise performances by Columbus-based artists. This event is 21+.
Interested in joining Loud & Proud? Visit the Special Interests Groups page or contact Bethany Simms, membership coordinator, at membership@ cmaohio.org or 614.629.0344.