Wearing a mask at the Museum is optional.
Click here
for more information on visiting.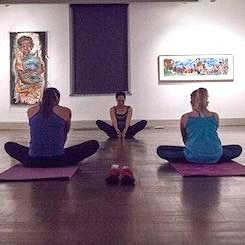 CANCELLED: Meditation @ CMA
March 19, 2020
12:00 PM -12:30 PM
Location: CMA
Join us every Thursday at noon for 30 minutes of relaxation and meditation. In the middle of your day, choose to reconnect with your breath, calm your mind, and relax your body. Led by Replenish, this practice will begin with grounding the body through breath work, followed by a guided meditation that is accessible for all people and levels of experience. Yoga mats available at admissions desk. Chairs provided. This program is free, no registration requested.