Wearing a mask at the Museum is optional.
Click here
for more information on visiting.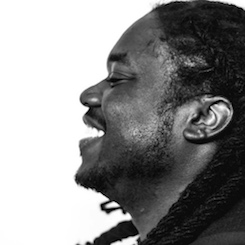 Meet Your Creative Community: Donte Woods-Spikes
October 29, 2017
2:00 PM - 4:00 PM
Join Columbus filmmaker and community leader Donte Woods-Spikes for an afternoon of conversation and viewing of footage he has collected that has inspired his current documentary in the making. For more than a decade, there has been national attention towards ways to better help young black males to simply stay alive. When it comes to them, the only thing left to do is give them a voice in the matter. Woods-Spikes created A Talk With Our Sons as a platform for African American young males to speak about their lives and experiences with authenticity, giving them a chance to shape a new narrative for us to help them while they are alive and not react once they are dead. Included with Sunday free admission. CMA values the role artists play in society to imagine, question, connect, and explore. We view the Museum as a test space and laboratory for new ideas. Meet Your Creative Community features Columbus artists premiering new projects at CMA. New art happens here.