Welcome back.
Click here
to view our new visiting guidelines.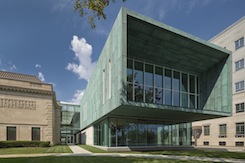 Meet Your Creative Community Filmmaking in Columbus
July 18, 2019
6:30 PM - 8:30 PM
Join Columbus Black International Film Festival and CMA for an evening of short films by black filmmakers, and a panel discussion exploring their creative process, and the film industry in Columbus. Cost of the program is included with Thursday evening admission, which is $5 for nonmembers and free for members.