Wearing a mask at the Museum is optional.
Click here
for more information on visiting.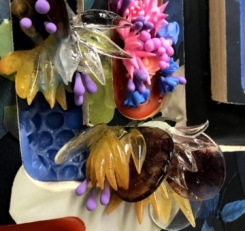 Meet Your Creative Community: Greater Columbus 2020
January 12, 2021
11:00 AM - 12:00 PM
Location: Online
Molly Jo Burke and Nathan Gorgen
Join Columbus Museum of Art Curator Tyler Cann for an art-break and meet some local art stars!
This program mini-series features artists who have been awarded Individual Fellowships by the Greater Columbus Arts Council in 2020 and are featured in the Museum's current exhibition: Greater Columbus 2020. Artists exhibiting include: Christopher Burk, Molly Jo Burke & Nathan Gorgen, Nick Larsen, Laura Larson, Daric Gill, and Chaz O'Neil.
The Artists will talk with Tyler Cann and share their career, creative journey, inspirations, and what it means for their work to be recognized by the community.
Register