Wearing a mask at the Museum is optional.
Click here
for more information on visiting.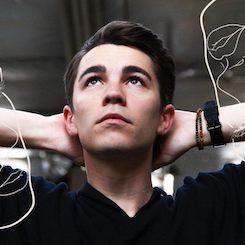 Meet Your Creative Community: Olly Awake
April 25, 2019
6:00 PM - 8:00 PM
CMA values the role artists play in society to imagine and question and we see the Museum as a laboratory for new ideas. Meet Your Creative Community features Columbus artists premiering new projects at CMA. Olly Awake is a partnership between Founder Kevin Terry Smith and Designer Celeste Malvar-Stewart, who will premier new pieces from the Arrival Collection part II during this event. Olly Awake is forging a new sector in the fashion industry by creating what they have coined 'Gender Equal' clothing. Gender neutral apparel is on the rise, and since 2017 Olly Awake has made their stamp with intentionally designed pieces that are built from the ground up to be free from traditionally held standards for gendered fashion.