Wearing a mask at the Museum is optional.
Click here
for more information on visiting.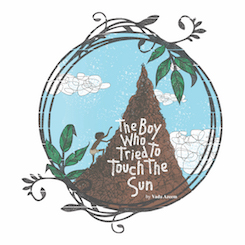 Meet Your Creative Community: Vada Azeem Book Reveal
October 15, 2017
2:00 PM - 4:00 PM
Join Creative Control Fest and CMA for an afternoon with Vada Azeem; national songwriter, visual artist, and community activist who has written and illustrated his first children's book. The Boy Who Tried To Touch The Sun is a story of determination that emphasizes the idea of reaching for the "impossible." Even when faced with seemingly difficult challenges, Anu overcomes them with ease as they are not as challenging as the goal he has set for himself. The general purpose is for readers (young and old) to consider what "touching the sun" means to them. This program is free and open to the public. 2:00-3:00 PM, Book Viewing and Reading. 3:00-4:00 PM, Q&A and Discussion.