Wearing a mask at the Museum is optional.
Click here
for more information on visiting.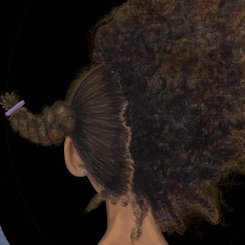 Meet Your Creative Community: Will Evans Book Release
November 16, 2017
6:00 PM - 8:00 PM
Still Can't Do My Daughter's Hair
is the latest poetry manuscript from William Evans. The Columbus-based writer will be hosting his release for the book with contributions and performances throughout the evening with some of Columbus' favorite poets. Come join for a fun night of art, community and your first opportunity to buy Evans' book in person. William Evans, founder of Black Nerd Problems and Writing Wrongs Poetry Slam, is a long-standing voice in the performance poetry scene, who has performed at venues across the country and been featured on numerous final stages, including the National Poetry Slam and Individual World Poetry Slam. Evans's commanding, confident style shines through in these poems, which explore masculinity, fatherhood, and family, and what it means to make a home as a black man in contemporary America. Tickets are free with pay what you want Museum admission and free for members;
advance registration is required.