Wearing a mask at the Museum is optional.
Click here
for more information on visiting.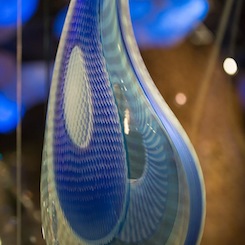 Modern Art@CMA: Art of Social Justice and Magic Realism
June 6, 2018
2:00 PM
In this fourth and final lecture in the series Modern Art@CMA, Chief Curator David Stark will survey Social Realist and Magic Realist art in the permanent collection. Most of these works are from the Philip J. and Suzanne Schiller Collection of American Social Commentary Art 1930-1970 acquired by the CMA in 2005. Consisting of both prints and paintings, these works are devoted to chronicling and exposing issues in American life from the Great Depression to the turbulent era of the 1960s. Works by artists such as Ben Shahn, Jacob Lawrence, and Rockwell Kent will be discussed as well as paintings by George Tooker and his contemporaries that represent Magic Realism, a movement related to Surrealism. Cost of this program is $20 for nonmembers (includes general admission) and $5 for members.