Wearing a mask at the Museum is optional.
Click here
for more information on visiting.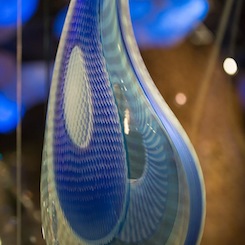 Modern Art@CMA: Cubism and Offshoot Movements
May 23, 2018
2:00 PM
In this third lecture in the series Modern Art@CMA, art historian Marc Simpson will look at Cubist art in the permanent collection, including works by Picasso and Braque, and at paintings of movements based on Cubism, such as Futurism and Precisionism. Most of these works were collected in the early 20th century by Ferdinand Howald, whose life and collection will be discussed as well. Simpson is an independent scholar, who has served as curator of American art at both the Sterling & Francine Clark Art Institute and at the Fine Arts Museums of San Francisco. He earned his Ph.D. from Yale University and is currently at work on a study of Ferdinand Howald and his collection. Cost of this program is $20 for nonmembers (includes general admission) and $5 for members.