We're Temporarily Closed.
Click here
for more information.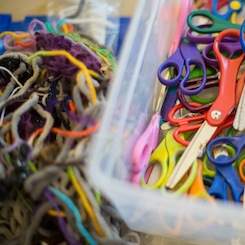 Open Studio
April 20, 2019
1:00 PM - 4:00 PM
Notice the spring constellations in the sky? Wonder what it might be like to live on other planets? Investigate outer space with us. Visitors of all ages are welcome to drop-in to CMA's JPMorgan Chase Center for Creativity Studio to explore ideas, solve creative challenges, and collaborate with friends and family. Cost is included with general admission, no registration requested.