As of March 7, the City of Columbus and Franklin County have lifted their mask mandates. Wearing a mask at the Museum is now optional.
Click here
for more information on visiting and to reserve a ticket.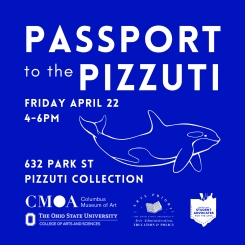 Passport to the Pizzuti
April 22, 2022
4:00–6:00 PM
Location: Pizzuti Collection of CMA
Our friends in the OSU Arts Administration and Public Policy Program are hosting a closing celebration at the Pizzuti Collection of CMA. This event is free and open to the public.