Wearing a mask at the Museum is optional.
Click here
for more information on visiting.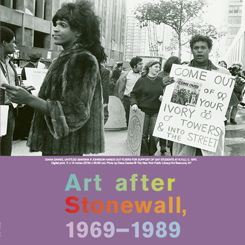 Queer Practice: A Panel Discussion
March 7, 2020
3:00 PM
Location: CMA
This panel discussion brings together several path-breaking artists from Art after Stonewall —Lyle Ashton Harris, Kaucyila Brooke, Emma Levesque-Schaefer and Bobby T Luck—for a public conversation about queer practice in contemporary art. The panel invites these artists to unpack and expand on their work in the exhibition, and to explore questions of identity, sexuality, and visibility. Co-moderated by Jian Neo Chen, OSU Associate Professor of English; and Daniel Marcus, CMA Roy Lichtenstein Curatorial Fellow. Cost of this program is free with advanced registration or $5 for nonmembers, and free for members.