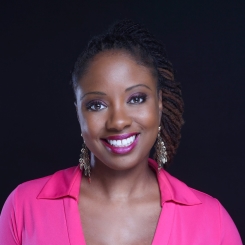 She Made HERstory: Aminah Robinson and the Celebration of the Complexities of Black Life and Culture
September 26, 2021
3:00 - 4:00 PM
Location: CMA & Online
Critical Race Theory and the study of racism are sources of controversy in today's educational environments and the basis of proffered legislation throughout the United States. Join Dr. Treva B. Lindsey for an in-depth discussion on this topic through the lens of the work of artist Aminah Robinson.
Dr. Treva B. Lindsey is an associate professor of Women's, Gender, and Sexuality Studies at Ohio State University. Dr. Lindsey specializes in African American women's history, Black popular and expressive culture, Black feminism(s), hip hop studies, critical race and gender theory, and sexual politics. Her first book is Colored No More: Reinventing Black Womanhood in Washington D.C. She has published in The Journal of Pan-African Studies, Souls, African and Black Diaspora, the Journal of African American Studies, African American Review, The Journal of African American History, Meridians: Feminism, Race, Transnationalism, Urban Education, The Black Scholar, Feminist Studies, Signs, and the edited collection, Escape from New York: The New Negro Renaissance Beyond Harlem. Dr. Lindsey is also the current co-chair of the Women of Color Leadership Project for the National Women's Studies Association. She is building a strong online presence by guest contributing to Al Jazeera, BET, Complex Magazine, Cosmopolitan, HuffPost Live, NPR, The Root, and The Marc Steiner Show.
This program is a hybrid experience with an in-person talk at the Museum and a virtual Zoom session. Register to attend the event in-person and check back to this page to tune-in to the virtual experience on the event date.