Wearing a mask at the Museum is optional.
Click here
for more information on visiting.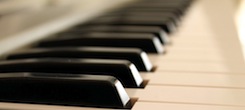 Richard Lopez Presents A Musical Journey to Latin American Jazz: From Cuba & Brazil to Miami Salsa!
October 7, 2018
3:00 PM - 5:00 PM
This series of jazz performances features the best of traditional and contemporary jazz offerings with area master musicians. The October concert celebrates Hispanic Heritage month with an all-star cast including Kris Keith and Roger Hines, who join Richard in exploring the evolution of Latin jazz traditions in its many exciting forms. Tickets are $20 for adults, $15 for seniors, and $7 for students. CMA members receive $2 off each individual ticket. For more information, please call 614.629.0312.