As of March 7, the City of Columbus and Franklin County have lifted their mask mandates. Wearing a mask at the Museum is now optional.
Click here
for more information on visiting and to reserve a ticket.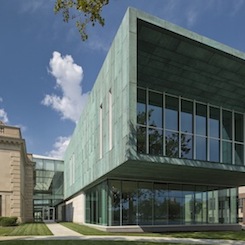 Smithsonian Museum Day Live!
September 23, 2017
10:00 AM- 5:00 PM
Museum Day Live! is an annual celebration of boundless curiosity hosted by Smithsonian magazine. Participating museums and cultural institutions across the country provide entry to anyone presenting a Museum Day Live! ticket. Museum Day Live! tickets are available for download at
Smithsonian.com/museumday.
One ticket per email address is permitted. The Museum Day Live! ticket provides free admission for two people. Where will your curiosity lead you on Museum Day Live!? Let us know @MuseumDay #BoundlessCuriosity #MuseumDayLive.