The Museum is closing early Thursday, September 29, at 3:00 PM for our annual gala.
Click here
for more information on visiting and to reserve a ticket.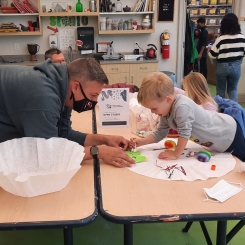 Spring Art Breaks
April 14, 2022
10:00 AM–3:00 PM
Location: CMA
Families experiencing a staycation during Spring Break can stop by the Studio for creative activities for young families and teens while school is out. Spring Art Breaks is a drop-in program that is included with admission.
CMA will hold these creative art breaks in addition to our Saturday Open Studio sessions on Tuesdays, Wednesdays and Thursdays from 10:00 AM–3:00 PM, from March 15–April 21.
Made possible by funding from Battelle STEM Grant Program