We believe it is our responsibility to support the City of Columbus' mask mandate, and to provide as safe an experience as possible for our visitors. We ask all Museum visitors to respect the mandate and each other, and please wear a mask.
Click here
for more information on visiting and to reserve a ticket.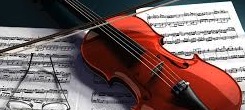 Thursday Night Live
December 12, 2019
6:30 PM - 8:00 PM
Location: CMA
Join CMA and Carpe Diem String Quartet for non-classical, out-of- the-box performances, enriched with visual art. These fun, casual concerts are a great way to spend a Thursday evening. Bring a friend, grab a drink, and enjoy live music at the Museum. Cost is $20 for nonmembers and $15 for members.