The Museum is closing early Thursday, September 29, at 3:00 PM for our annual gala.
Click here
for more information on visiting and to reserve a ticket.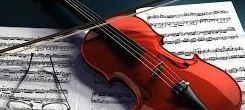 Thursday Night Live Series with Carpe Diem
May 16, 2019
6:30 PM - 8:30 PM
Join CMA featuring the Carpe Diem String Quartet for some non-classical, out-of-the-box performances. These fun, casual concerts are a great way to spend a Thursday evening. Bring a friend, grab a drink, and enjoy live music at the Museum. Thursday Night Live tickets are $10 for nonmembers and $5 for CMA members. Tickets also available at the admissions desk.