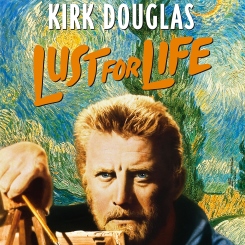 Van Gogh on Film Lecture
January 6, 2022
6:00–7:00 PM
Location: CMA & Online
SOLD OUT FOR IN-PERSON TICKETS
Van Gogh has been the subject of feature films from around the world, including Hollywood. Major directors have shaped his life story to represent an idea or make a point. Instead of Van Gogh the historical figure, film historian Dr. Susan Doll explores Van Gogh as symbol in such films as Lust for Life (1956, starring Kirk Douglas). Dr. Doll teaches at the Ringling College of Art & Design, Sarasota, Florida.
The lecture is free with registration.
This program is a hybrid experience with an in-person talk and a virtual Zoom session. Check back to this page to tune-in to the virtual experience on the event date.