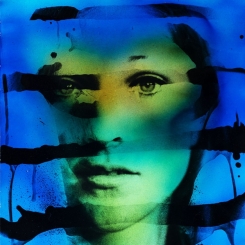 Virtual Conversation on "LA Woman: Kali, Artographer"
March 11, 2023
2:00–3:00 PM
Location: Online
Join CMA in welcoming Matt Tyrnauer for an online talk about the life and work of recently discovered artist Kali, the focus of CMA's exhibition LA Woman: Kali, Artographer, on view until March 12, 2023 and the artist's first museum exhibition. Tyrnauer was one of the first people introduced to the photographs of Kali through his friends artist Len Prince and Director Sam Shahid.
Matt Tyrnauer is an award-winning writer, journalist, and director. His film work includes Valentino: The Last Emperor, which was short-listed for an Academy Award for best documentary feature. As a journalist, Tyrnauer has written for GQ, The New York Times, Architectural Digest, and Vanity Fair, where he was editor-at-large and special correspondent, and in which he recently published Discovering Kali, Southern California's Hidden Photographic Visionary. Tyrnauer is also a contributor to a four-volume publication dedicated to the work of Kali.
This program is free with registration. Or check back to this page to tune-in to the virtual experience on the event date.


Kali, Blue Stripe Face, Palm Springs, CA (detail), 1967. Archival pigment print. Estate of the artist.