Wearing a mask at the Museum is optional.
Click here
for more information on visiting.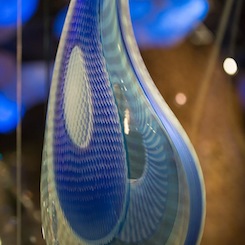 Wednesday @2: Curator's View RODIN: MUSES, SIRENS, LOVERS
July 17, 2019
2:00 PM
Chief Curator David Stark discusses
RODIN: MUSES, SIRENS, LOVERS
. The work of Auguste Rodin, France's great turn-of-the-century sculptor, is often compared to Impressionism with its rough surfaces and sense of spontaneity and movement but Rodin's themes differed from the Impressionists.' The women who modeled for Rodin, sometimes depicted in more traditional portraits, were often cast as goddesses, Biblical, or literary figures. Stark's talk explores the controversies sparked by Rodin's art, and ways in which it both honored and challenged tradition. Cost of this program is $20 for nonmembers (includes general admission) and $5 for members.
Tickets.