Wearing a mask at the Museum is optional.
Click here
for more information on visiting.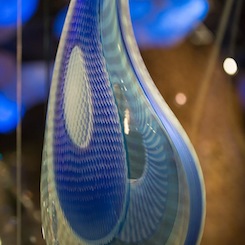 Wednesday @2: How the Golden Age Turned Gray: Color in 19th Century Dutch Landscape Painting
March 20, 2019
2:00 PM
In conjunction with Life in the Age of Rembrandt, Henry Luttikhuizen, Professor of Art History at Calvin College, examines the relationship between landscapes by Dutch painters in the 17th century Golden Age and 19th century Hague School. The Hague School is characterized by loosely brushed images and is sometimes called "the gray school" as the palette of these artists emphasized the gray skies, fog and misty characteristics of the Dutch environment, and their style eventually overlaps and merges with features of the Impressionist movement. George Breitner, the leading "Amsterdam Impressionist," is famous for his views of modern life, unlike the rural imagery of The Hague School. A noted scholar of Dutch art, Luttikhuizen also discusses the fondness of Dutch painters of the 19th century for traditions of earlier landscapes while simultaneously bringing their landscapes into alignment with international movements in contemporary art. Cost of this program is $20 for nonmembers and $5 for members.