Wearing a mask at the Museum is optional.
Click here
for more information on visiting.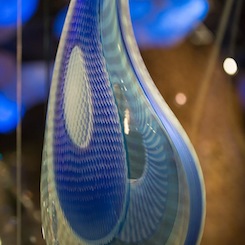 Wednesday @2: Mozart to Matisse Modern Masters
April 3, 2019
2:00 PM
CMA, in partnership with Columbus Symphony Orchestra (CSO), presents this afternoon series pairing lectures exploring works of art with chamber music performances. Preceding a program of music by 20th-century composers will be a discussion of two masters of modernist art, Pablo Picasso and Henri Matisse. Both artists are well represented in the CMA, with works that provide a study in contrasts. Picasso's Cubism, a movement based on fragmented form and geometric shapes, diverges from the Fauvist works of Matisse, with their emphasis on decorative pattern, expressive color, and pleasurable subjects. Contemporaries and rivals, the art of these two seminal figures laid the foundations of modernism for generations to come. Cost of this program is $20 for nonmembers and $5 for members.