We believe it is our responsibility to support the City of Columbus' mask mandate, and to provide as safe an experience as possible for our visitors. We ask all Museum visitors to respect the mandate and each other, and please wear a mask.
Click here
for more information on visiting and to reserve a ticket.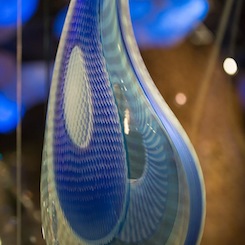 Wednesday @2 Mozart to Matisse: Russian Winter Festival & Art of the Russian Revolution
January 2, 2019
2:00 PM
CMA, in partnership with Columbus Symphony Orchestra (CSO), presents this afternoon series pairing lectures exploring works of art with chamber music performances. Preceding the CSO performance of 20th-century music by Russian composers, an illustrated talk on Russian poster art of WWII will chronicle the brief period when Americans and Soviets were allied in their struggle to defeat the Nazis. These rare posters promoted the anti- German cause with gruesome images of Nazi brutality, ruthless political caricatures, and idealized depictions of heroic workers and soldiers designed to inspire the Soviet citizenry. Cost of this program is $20 for nonmembers (includes general admission) and $5 for members.
Sponsored by CMA Docent Alums.