Wearing a mask at the Museum is optional.
Click here
for more information on visiting.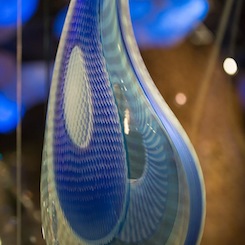 Wednesday @2 Mozart to Matisse Scandinavian Painting: Myth & Reality
March 13, 2019
2:00 PM
CMA, in partnership with Columbus Symphony Orchestra (CSO), presents this afternoon series pairing lectures exploring works of art with chamber music performances. This concert of Scandinavian music will be preceded by a look at turn-of-the-century painting in Sweden, Norway, and Finland. Working in a naturalistic style, many painters of the period chronicled the land and the everyday lives of city dwellers and peasants, while others explored Scandinavian myths and history. Mystery and awe in the face of nature seen in the works of many Nordic artists culminates in the powerful expressionistic imagery of Norwegian master Edvard Munch. Cost of this program is $20 for nonmembers (includes general admission) and $5 for members.