The Museum is closing early Thursday, September 29, at 3:00 PM for our annual gala.
Click here
for more information on visiting and to reserve a ticket.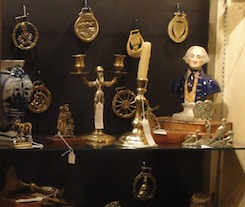 Wednesday@2 Time Changes Everything: The Science of Appraising Fine Art and Collectibles in the 21st Century
April 26, 2017
2:00 PM
What are the new generation of collectors looking for? Join Jeff Baker as he explores the science of appraising these valuables and reveals the new buyer. Baker, owner of J.A. Baker, LLC, has more than 17 years of experience in the furniture and antiques business. He has a keen eye for appraising fine antiques and collectibles as well as a proven track record for identifying and developing market trends. Cost of the program is $20 for nonmembers (includes general admission) and $5 for members.
Buy Tickets.