The Museum is closing early Thursday, September 29, at 3:00 PM for our annual gala.
Click here
for more information on visiting and to reserve a ticket.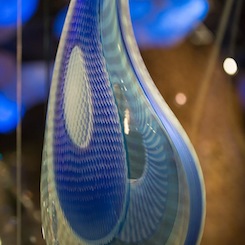 Wednesdays @ 2: A Look at Art after Stonewall
July 15, 2020
2:00 PM
Location: Online
Join us for a conversation via Zoom about the nationally acclaimed exhibition
Art after Stonewall, 1969-1989,
which
explores
the profound impact of the LGBTQ civil-rights movement on the art world. Tyler Cann, CMA's Head of Exhibitions and Pizzuti Family Curator of Contemporary Art will talk with Densil Porteous, Interim Executive Director of Stonewall Columbus about this groundbreaking exhibition and the intersection of art, political movements, and profound social change
.