Wearing a mask at the Museum is optional.
Click here
for more information on visiting.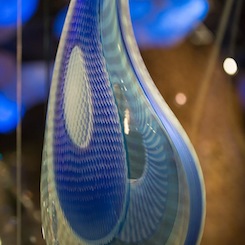 Wednesdays @ 2: Dreamers and Doers: Newark at the Turn of the Last Century
August 19, 2020
2:00 PM
Location: Online
This program will introduce audiences to an exhibition presented jointly at two locations: CMA and The Works, a history and science museum in Newark, Ohio. The exhibition is titled No Mere Button-Pressers: Clarence H. White, Ema Spencer, and The Newark Camera Club.It provides a glimpse into a thriving group of amateur photographers active in Newark in the late 19th century. The speaker, Cory Stutes is Museum Curator at The Works: Ohio Center for History, Art & Technology. Join us online to learn how Clarence Hudson White, leader of Newark's Camera Club, went on to become a world-renowned photographer and teacher. How did a small city in Ohio provide such a launching pad for a local artist? The answers have to do with Newark's robust business climate at the time and its connection to vital transportation avenues, creating an environment for creativity to thrive. This program will take place via Zoom. Please register to receive the link.