We believe it is our responsibility to support the City of Columbus' mask mandate, and to provide as safe an experience as possible for our visitors. We ask all Museum visitors to respect the mandate and each other, and please wear a mask.
Click here
for more information on visiting and to reserve a ticket.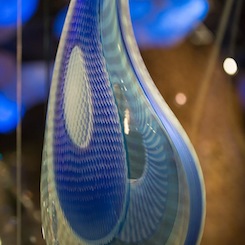 Wednesdays @2 Mozart to Matisse Whistler and Victorian Painting
November 6, 2019
2:00 PM
Mozart to Matisse is a series featuring chamber music performed by Columbus Symphony Orchestra (CSO) musicians paired with discussions of art related in theme by CMA curators. Illustrated lectures weave together the relationship between CSO Masterworks programs and the visual arts. This program features James McNeill Whistler, who broke dramatically from existing currents in Victorian painting. Whether in the iconic portrait of his mother or a depiction of fireworks in the London sky, Whistler emphasized the abstract formal elements of his compositions, such as color and shape, rather than the subjects themselves. His formalism is reinforced by titles such as "nocturne," "harmony", or "arrangement"—all references to music, a medium that can convey moods without the use of images, a key facet of modern painting and sculpture in the 20th century. Cost of this program is $20 for nonmembers (includes general admission) and $5 for members.