The Museum is closing early Thursday, September 29, at 3:00 PM for our annual gala.
Click here
for more information on visiting and to reserve a ticket.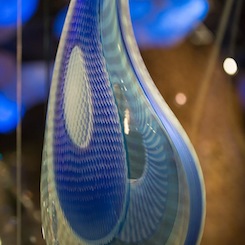 Wednesdays@2: Art and the Creation of the National Park Service
January 25, 2017
2:00 PM
This program is presented in conjunction with the exhibition Thomas Cole: The Artist as Architect, now on view. Terry Seidel is the director of land protection in Ohio for The Nature Conservancy; a leading international nonprofit whose mission is to conserve the lands and waters on which all life depends. Seidel will explore how art and the Hudson River School helped stimulate interest in environmental preservation and how it laid the groundwork for the establishment of the National Park Service. Cost of the program is $20 for nonmembers (includes general admission) and $5 for members. To register, please call 614.629.0359.