The Museum is closing early Thursday, September 29, at 3:00 PM for our annual gala.
Click here
for more information on visiting and to reserve a ticket.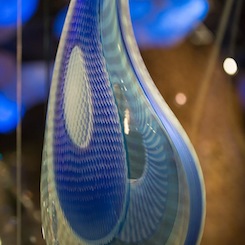 Wednesdays@2: Chagall: The War Years, Before, and After
July 26, 2017
2:00 PM
Learn about the three masterful paintings by Marc Chagall on view in Gallery 7 and on loan from the Columbus collectors, Jay and Jeanie Schottenstein. Curator-at-Large Carole Genshaft delves into the very personal style and symbolism of Chagall's flower-filled, dream-like paintings. Cost of the program is $20 (includes general for nonmembers and $5 for CMA and OHC members.