Wearing a mask at the Museum is optional.
Click here
for more information on visiting.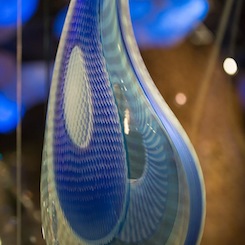 Wednesdays@2 Curator's View
February 20, 2019
2:00 PM
Join Chief Curator David Stark for an overview of Life in the Age of Rembrandt: Dutch Masterpieces from the Dordrecht Museum. This lecture will place the art and objects in this exceptional exhibition in historical and cultural context. The small but mighty Dutch nation was unique among European countries in the 17th century because of its prosperous middle class, Protestant religion, and representative form of government. The many portraits, townscapes, still lifes and animal paintings in the exhibition reflect a comfortable middle-class society proud of their possessions, land, and fellow citizens. The lecture also includes works in the exhibition that fall beyond the 17th century such as paintings from the Romantic period and The Hague School, which was influential to the early works of Vincent van Gogh. Cost of this program is $20 for nonmembers (includes general admission) and $5 for members.