Wearing a mask at the Museum is optional.
Click here
for more information on visiting.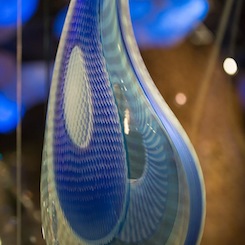 Wednesdays@2: Curator's View – Beyond Impressionism
October 25, 2017
2:00 PM
Chief Curator David Stark provides an overview of Beyond Impressionism. This exhibition, consisting of works from a distinguished private European collection, features the many styles of French painting and printmaking that ourished at the turn of the 19th century. Stark explores exhibition themes, such as landscapes and cityscapes and lives of peasants and workers, and reveals how to identify various movements and styles that created a bridge to 20th-century abstraction including Symbolism, Pointillism, the Nabis, and Art Nouveau. The talk concludes with a look at the colorful posters of Toulouse-Lautrec, to which the origins of today's celebrity culture can be traced. Cost of the program is $20 for nonmembers (includes general admission) and $5 for CMA members.
Tickets.