Wearing a mask at the Museum is optional.
Click here
for more information on visiting.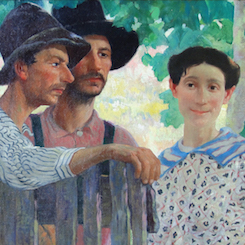 Wednesdays@2: Curator's View
March 7, 2018
2:00 PM
Chief Curator David Stark will bring the paintings of James R. Hopkins to life during this in-depth exploration of the exhibition
James R. Hopkins: Faces of the Heartland
.
Tickets
for this program is $20 for nonmembers (includes general admission) and $5 for members.